Dedicated to tech & creation
Our mission is to raise awareness of entrepreneurship and is at the start of the entrepreneur's journey. Thanks to BorGerHub, entrepreneurs are able to discover entrepreneurship through various type of activities and events allowing them to kick-off their project or career in digital.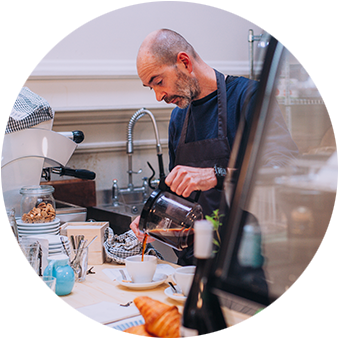 Bar
home-made, locally prepared and delicious organic Food & Drinks.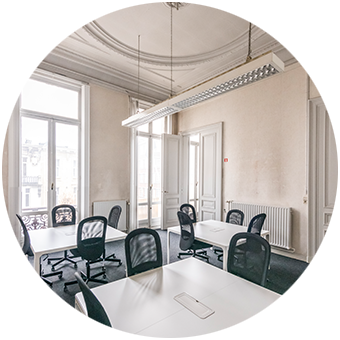 Meeting Rooms
Our meeting rooms will seduce you with their character and capacity.
Don't Stay Alone, Join BorgerHub
In BorGerHub borrelt de creativiteit spontaan op daarom kies ik ervoor om hier 2 dagen in de week te werken
Co-worker in Borgerhub
Wij zitten hier fantastisch. Leuk om nu en dan eens de nodige peptalk, schouderklopjes en gouden tips van de andere hubbers te ontvangen. Samen bereik je duidelijk meer!
CEE-MORE
Door de diversiteit en verscheidenheid in BorGerHub ontmoet je steeds interessante mensen met een zeer uitlopende achtergrond en dat werkt erg stimulerend
Sarah