BorGerHub is a space dedicated to ideation, training & co-creation for innovative start-ups and entrepreneurs.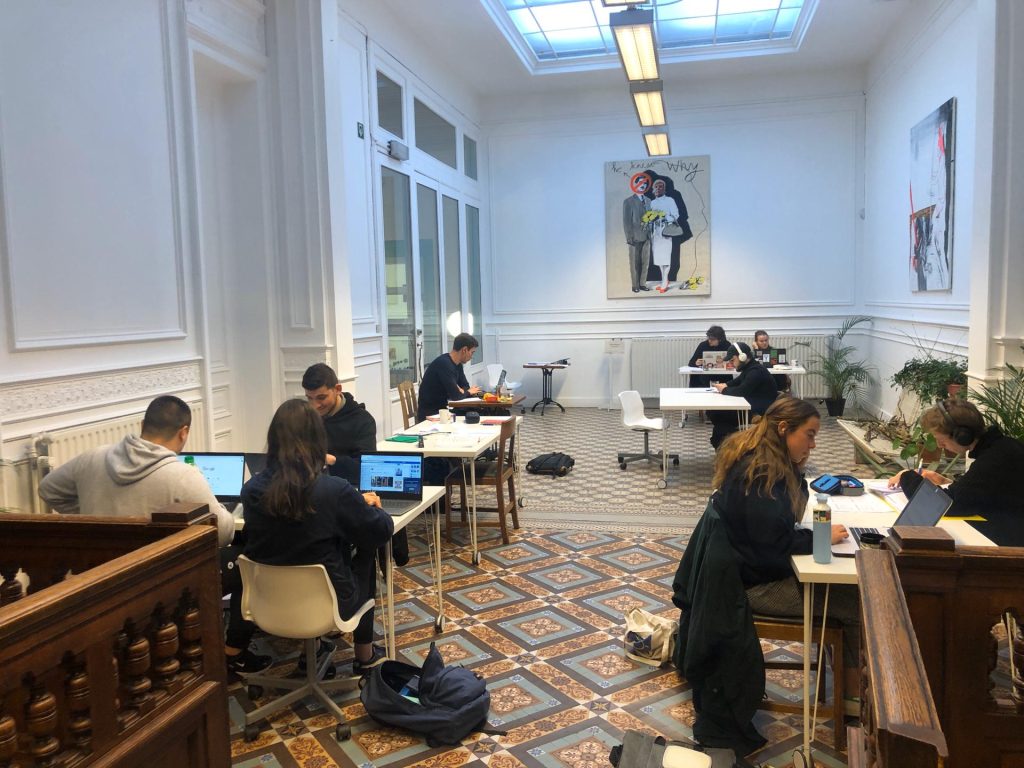 It is opened to everyone, Monday to Friday from 8 a.m. to 6 p.m., Saturdays and Sundays from 10 a.m. to 6 p.m., and outside these hours on request only.
Our Coworking space is the capital of the BorGerHub community and welcomes anyone wishing to learn web development, entrepreneurs who wish to launch their startup in the digital sector or even interns from our Coding School.
Every day, coworkers meet new people, network, build professional relationships, learn new entrepreneurial techniques and help each other.
FREE OF CHARGE, the coworking space is equipped with all the necessary equipment to allow you to work in the best conditions (tea, coffee, full-equipped kitchen, lockers, printers, wifi).
In exchange, the members contribute by getting involved in different ways within the community: participating in events, brainstorming with other members, helping with the cleaning tasks or even sharing their knowledge and skills, such as example, helping a BorGerHubois who would need advice or a helping hand to debug a code or even proof-read the spelling of a file.
HOW TO JOIN THE BORGERHUB COMMUNITY?
Interested in joining the community? Click on the following button to fill out the form and we will contact you as soon as possible to plan a chat over a coffee and find out your motivations.